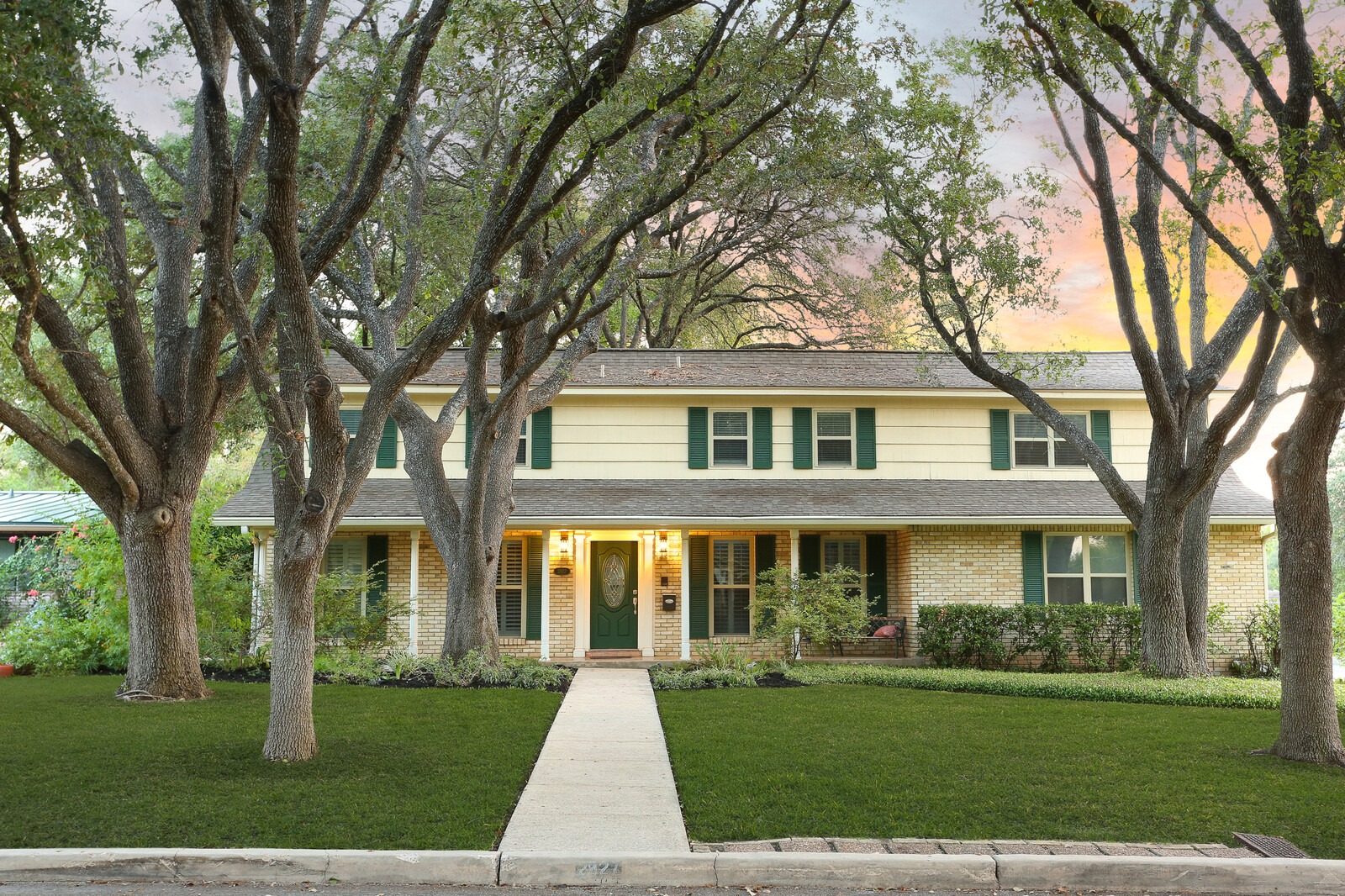 What makes a house a home? To our team here at Gilley International Group, a home is where you host family get-togethers, spend Sundays in the kitchen, and summer evenings lounging on the porch. A home is not four walls; it is a place where you create memories. Unfortunately, for some, there comes a time when your home doesn't work with your life plans anymore, and you have to make the hard decision to put it on the market. Closing a chapter of your life is never easy. To help you make a smooth transition, our team is here for you and your family. One of the first things we recommend you do before listing your home is to walk out to the street and evaluate your curb appeal. Most likely, it's going to need some work. In today's blog, we are sharing seven tips to make your house stand out against its competition!
Upgrade your exterior lighting
               To start, let's talk about lighting. When a potential buyer is interested in your home, they will most likely drive by it at different times a day; this gives them an idea of how traffic flows and how peaceful or noisy your neighbors are. The last thing you want is for them to swing by in the evening and have a hard time seeing the front of your home. Upgrade your exterior lighting and show off how gorgeous your house looks!
Bring out the pressure washer
               A good rule of thumb is that you should pressure wash your house at least once a year. If you've excelled at keeping your home clean over the years, this task should be quick and easy. Run your pressure washer over the exterior of your house as well as the driveway and gutters.
Make a statement with a colorful front door
               In 2020, a pop of color is in! We recommend that you paint your front door a color that is eye-appealing and flows well with the rest of your exterior colorways.
Invest in lawn care
               This is home-selling 101. Potential buyers need to be able to visualize themselves living in your house; this includes spending time in the yard. Before listing, trim your bushes, plant some flowers, and make sure your grass is lush and green!
You can never go wrong with a white picket fence
               Have you ever heard of the American dream of owning a nice home with a white picket fence? Although the saying is old, the desire to achieve it is still fresh! Tear down your wired fence and replace it with one that is simple, pretty, and easy to clean.
Clean your roof
               Unless you have experience doing roof work, we recommend hiring a professional for this task. A roof is a significant investment, and the health of yours will be a point of discussion with all of your potential buyers. Make sure that yours is clean and in good condition!
Hide unsightly items
               Last, hide all of your unsightly items. Don't leave your water hose lying on the ground. Instead, find a decorative container to store it in. To step up your curb appeal game, plant bushes around your ac unit. Buyers want to see a picturesque home, not a house that they will have to put a lot of work into. The easier it is on their eyes, the more likely they are to buy!
               We hope that these tips help you feel confident as you put your home on the market. Our team here at Gilley International Group wants this process to go smoothly for you, and we are convinced that by having a strong curb appeal, you will have a long list of buyers interested in turning your house into their home. Best of luck!